Electrical
Some Denver homes need constant electrical work. Here at Brothers Plumbing, Heating & Electric, a Denver electrician who is highly trained, licensed, and insured, is hand selected to assist you with any of electrical issues that may arise. Our professional electricians in the Denver area have been providing fast, friendly service in the community for over 30 years, and we're dedicated to providing another 30 years of exceptional service.
A Denver Electrician Who Cares
Here at Brothers Plumbing, Heating, & Electric, we are the recipient of the 2008 Denver/Boulder Bureau's Torch Award for Marketplace trust, and we're 100% confident that you'll be satisfied with the work that our Denver electricians perform. Providing excellent customer service is how we've built such a strong reputation within our community over the years. Our honesty and professionalism speaks for our services, just have a look at our testimonials! We are proud to uphold and practice our code of ethics.
Professional Electrician in Denver
We background check and drug screen our Denver electricians to provide you with the safest and most efficient services possible. With our rigorous screening process, and our ability to hand pick each electrician in Denver carefully, we are certain that you will be satisfied with our service. Our Denver electricians are capable of doing any electrical service you could need, from the smallest of repairs, to large remodeling projects. Our Denver electrician will always arrive on time with a fully stocked service vehicle right to your home – so typically there is no need to wait for miscellaneous parts when the truck is right outside. We have kept up with the electrical demands of Denver for over 30 years, and aren't slowing down any time soon. Call a Brother Electrician in Denver to get the job done right.
Our Denver Electrical Contractors Are Here For You
Our Denver electrician always ensures that you get service to the highest possible standards. Your Denver electrician will make sure that not only are the proper materials used, but also that the materials are thoroughly tested and inspected for defects before installation. This is because our electrician in Denver is committed to completing the job correctly the first time, in accordance with all state and local codes. We are so confident that our customers will be satisfied, we back up all of our services with the Brothers promise – a 100% satisfaction guarantee, which means that you do not pay unless you are satisfied with our work.  We offer our services in 2 hour appointment windows, so that we're available for emergencies when you need us without having to pay exorbitant fees for late hours or having to wait around, wondering if our technician will show.
Our mission is to remain the first choice for Denver electrical, plumbing and HVAC needs, and to continue to serve Denver residents with the quality and respect that they've come to expect from Brothers Plumbing, Heating & Electric.

When you get a Denver Electrician, they are not all the same, let the professionals do the work!
Denver Plumbing Coupons – Brothers Plumbing, Heating & Electric
Save money today by requesting a coupon online today!
When it comes to saving money, using a free online coupon is a no-brainer. We offer these coupons to our customers who complete the online form to help reduce the cost of the service. Please note that the , the 30.00 off work performed coupon serves as an plumbing, HVAC and electrical coupon as well. Not many plumbing companies can boast that they also provide additional HVAC as well as Denver Electrical services, however at Brothers Plumbing, Heating and Electric – we do it all! It is important to call a professional when problems arise, and we will help you out every step of the way, including discounts!


Financing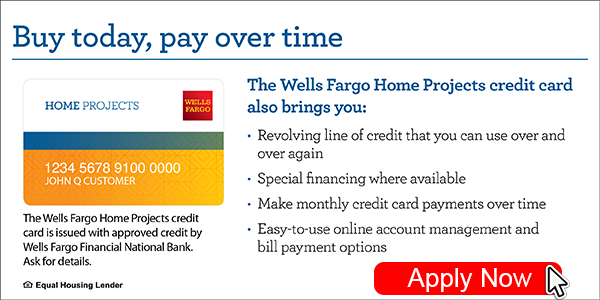 Brothers Plumbing Heating & Electric offers financing with approved credit through Wells Fargo. Please contact us for special financing promotions.
Questions?
Call Brothers or ask your technician for registration details.Click
here
to Contact Wells Fargo for additional account questions.