Arvada Sprinkler System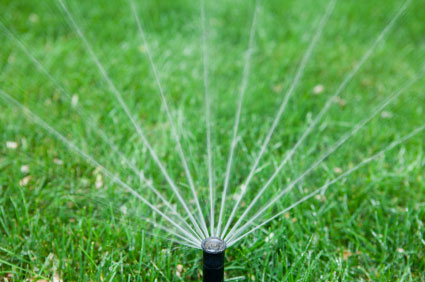 In Arvada, a fond memory that most adults share is running through the sprinklers in the summertime to beat the heat. Technology and new materials have now brought the Arvada sprinklers systems of today out of the dark ages. With state of the art sprinkler, along with up-to-date technology, our team of Arvada sprinkler system technicians can handle any sprinkler repair job. Our crew at Brothers Plumbing Heating and Electric has been performing sprinkler repair Arvada for years and will quickly and efficiently repair, install, or replace your faulty unit correctly the first time.
Installing Our Arvada Sprinklers Is The Way To Go
If a new system is needed on your property, installing a system of Arvada sprinklers is the way to go. With the newest of materials and up-to-date knowledge of Arvada sprinkler repair, Brothers Plumbing Heating and Electric is devoted to meeting your needs and always listening to your opinion, conveying the utmost consideration. If there is a need to install sprinklers in Arvada, we will plan the job out so that your property and foliage get the proper amount of water at the right times. When you hire our competent crew, you will have the lushest looking yard, brightest flowers, and leafiest trees on your city block.
Our Arvada Sprinkler Repair Team Is Devoted To High Standards Of Satisfaction
When you make a call to Arvada sprinklers, our respectful team of knowledgeable associates will honestly and fairly assess the job, and never overcharge. The first step of our process is to map out your property, focusing on where to get the most out of your new system. Our talented planners will map out the exact needs of your yard. Our technicians will be careful to leave your residence exactly as we found it. Our Arvada sprinkler repair team is devoted to the highest standards of 100% customer satisfaction. When you hire our team of installers for your sprinklers in Arvada, you will get the best service around.
If You Need A Sprinkler Installation Expert In Arvada, Call Us
If you need a sprinkler installation expert in Arvada, the only one to call is our Arvada sprinkler repair professionals at Brothers Plumbing Heating and Electric to get the job done right. We will give you premium service, at a fair price. We guarantee a speedy finish time when you hire our Arvada sprinkler system experts to install or fix your sprinklers. Give us a call today for your estimate and quote for top quality results from our Arvada sprinkler system experts.