Thornton Sprinklers: Residential And Industrial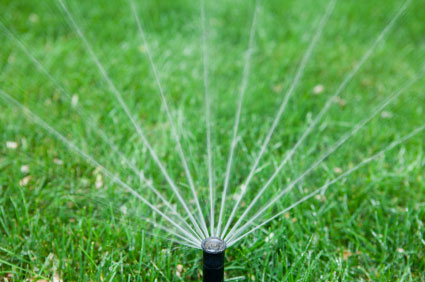 Our Thornton sprinklers service provides different types of sprinklers to meet the demand either for commercial, industrial or residential uses. Our Thornton sprinklers technicians specialize in lawn and garden sprinkler repairs. All their workmanship and services are warrantied for one year. They provide prospective clients free estimates and quick and professional responses every time they are called upon.
When You Need Sprinklers In Thornton, We Can Help
There are different types of sprinklers in Thornton, one being irrigation sprinklers that provide irrigation to vegetation. This type of sprinkler is also used for recreational purposes, as a cooling system or for the control of airborne dust. Sprinklers in Thornton also include the oscillating types that spray in a fixed pattern. These are not usually designed to operate at high pressures due to misting problems that may develop. A Thornton sprinkler system service also includes repairs.
Contact Us Now For Thornton Sprinkler Repair
A Thornton sprinkler repair expert is trained to fix any damages that may accrue to sprinklers for both the residential and commercial units. The repair services offered are varied and comprehensive; they will install, repair or replace vacuum breakers, backflow prevention, and anti-siphon devices. They will adjust for water conversion, turn on inspect and adjust your system. They will fix leaky, broken or burst pipes, stop water hammer or noisy pipes. They will rebuild manifold, zone valves, and drains. They can winterize, turn off, or shut down systems for preservation. They also add or eliminate zones and install drip systems.
Our Sprinkler Services In Thornton Is Hassle-Free
Sprinkler service in Thornton equally takes care of high pressure sprinklers (called impact sprinklers) that move in circles or semi-circles. These types of sprinklers are driven by a ball drive, gear drive, or impact mechanism. Our sprinkler service in Thornton also supports irrigation sprinklers buried in the ground along with the needed plumbing. We also support the above the ground and moving sprinklers.
A Thornton sprinkler system technician can handle the repair of those irrigation sprinklers that operate through electric and hydraulic technology and are grouped together in zones that can be collectively turned on and off by actuating a solenoid-controlled valve.
The Thornton Sprinkler System Professionals
Our Thornton sprinkler repair technicians can help you to manage and maintain healthy lawns as homeowners, and help farmers to properly irrigate their crops through all the helpful tips that they provide their clients.