Thornton Repiping: Our Team Can Help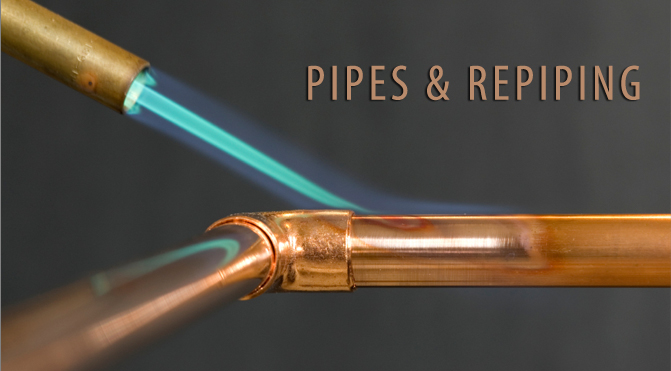 Every Thornton homeowner wants to make sure that their plumbing system is operating at peak efficiency throughout the year. Thornton repiping jobs should preferably be done by professionals operating in the area like Brothers Plumbing, the experience in local plumbing issues that we gather is invaluable. Owners may want to contact our Thornton repiping team to learn more about the resources that they have at their disposal to help make any Thornton re-piping project go by quickly and effectively. Our Thornton re-piping specialists can be relied upon to ensure the long-term durability of the system installed. Most customers will be impressed by the sheer difference between their old system and the efficient, modern systems that Brothers Plumbing installs for clients on a regular basis.
Hire The Expert Repipe Specialists In Thornton
Repipe specialists in Thornton should ideally have a great deal of experience when it comes to managing different pipe types and systems. Conducting an inspection and immediately identifying weak points in a homes' system is paramount to the beginning of a pipe installation. These weak points could potentially burst at any time, which could cause a significant amount of flooding. This is why consumers will want to review the resources that they have available to them. Our comprehensive approach to pipe issues and system failures is why customer reviews identify us as the most reliable repipe specialists in Thornton.
The Community's Choice For Galvanized Pipe Replacement In Thornton
PEX repiping or galvanized pipe replacement in Thornton can be excellent options for local residents. That's because PEX repiping or galvanized pipe replacement in Thornton can transform aged or damaged systems into clean and efficient utilities that property owners need not worry about again. We can even provide reliable service for customers who live in areas with corrosive water with copper repiping Thornton already depend on and that our copper re-pipe specialists in Denver have become known for. Part of what makes Brothers Plumbing such a great company to work with is our familiarity with all the different available materials for repiping in Thornton.
Experienced And Professional Thornton Copper Repiping Plumbers
Brothers' Thornton copper repiping plumbers can deal with a wide variety of issues that home and business owners face. Low water pressure, rust-colored water, and situations where hot water goes cold are all unpleasant eventualities for many Thornton residents. If you notice low water pressure, rust-colored water or if your hot water goes cold, then we recommend calling us for a free quote. We offer an itemized service package that will deal with all your plumbing issues in succession.
Don't Tolerate Low Water Pressure, Call Our Professionals Today
Our Thornton copper repiping plumbers will help home and business owners alike make a significant investment in the way that their property is maintained over time, so give us a call today to solve all your plumbing line issues.