Littleton AC Repair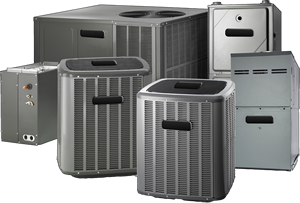 In Littleton, air conditioning is seen by an increasing number of people as an absolute necessity through the dog days of summer. In some parts of the country, it is needed year round. If your home or apartment's central A/C is on the fritz, call an experienced professional without delay. If you are lucky enough to live in the Littleton area, then you can have the experienced pros at Brothers Plumbing, Heating, and Electric look at the problem and determine the lowest cost and most convenient solution. To learn more about our cooling system services, just click HERE
When it comes to Littleton AC repair services, we're the ones to call. Give us and our team of reliable service technicians a sign at the first sign of cooling troubles.
Get The Best Deal For Professional AC Repair In Littleton
When it comes to contractors in Littleton ac repair service is one of our specialties. We are open 15 hours a day, 7 days a week to handle any job pertaining to ac repair in Littleton. When you contact us, our knowledgeable and experienced technicians will arrive at your home or business in a timely manner and be able to quickly and efficiently diagnose and repair any and all issues. If repair is a viable option, we can quote you're a reasonable cost and perform the repair fast. This allows you to start feeling the comfortability of a functioning AC unit again with little to no hassle.
Our Littleton Air Conditioning Service Can Solve The Issue
If the unit is old or the problem is severe, we are also the best deal you will find for Littleton air conditioning service. If you know your current unit has given up the ghost and that you are in the market for a replacement air conditioning system in Littleton, give us a call and let us amaze you with our low rates, fast turnaround time, and friendly staff and technicians.
Littleton AC Compressor Repair
Your AC compressor is the most vital component in your AC system. Without it, no other part of the system will do you any good. If your system is showing any of the following signs, then it is time to contact our Littleton AC compressor repair and replacement professionals:
Warmer air than usual while running your system
Oil leaks from the system
Ticking, thumping, clicking, or grinding noises coming from your AC
The Most Reliable Littleton Air Conditioning Installation
Perhaps you do not currently have central A/C installed in your home. You may have been using window units but are contemplating central air conditioning as a more effective cooling solution for the entire home. If you are looking for Littleton air conditioning installation, look no further than Brothers, Plumbing, Heating and Electric. Our technicians have the experience and knowledge to perform any central AC unit installation, as well as any related repairs or maintenance. This includes, but is not limited to, any additional electrical or plumbing work that may need to be done. We will handle all aspects of a Littleton air conditioning installation quickly and affordably so you and your family will be comfortable on those hot summer days.
Give Us A Call For Air Conditioning Replacement In Littleton
Brothers Plumbing, Heating and Electric is your Littleton ac repair and service one stop shop. Our knowledge, experience and five star service will not be matched by any other company offering ac repair in Littleton. If you need a repair or possibly maintenance for your air conditioning in Littleton, then please give us a call today, so we can help you and your family to cool off through the dog days of summer. To learn more about how a new air conditioning system can save you money on your energy bill, then just visit this page today.

Each and every one of our professional Littleton AC repair technicians is standing by to help you with your cooling system troubles.