Broomfield Electrician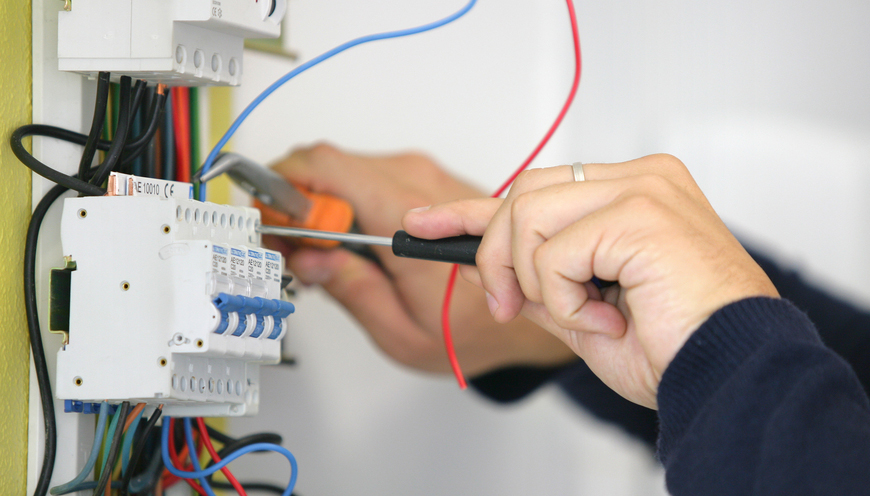 Broomfield residents know to turn to our professional Electiricans in Broomfield for help when it comes to electrical needs. We provide fast and friendly Broomfield electrical repair to those in need. Whether it be at home, or in the workplace, it is best to leave these jobs to a Broomfield electrician with knowledge. Here at Brothers Plumbing Heating & Electric, we ensure that the job gets done safely and in an efficient manner. After all, messing with electricity without knowing exactly what you are doing at all times can be extremely dangerous and lead to serious injury or even death by electrocution. For this reason, anybody considering having any kind of electrical work done in the near future should look into hiring an experienced Brothers electrician in Broomfield. This will ensure that the job gets done in a safe, affordable, and quality manner.
Hire A Professional Electrician in Broomfield
Of course, hiring Broomfield electricians is not always a simple process. Home and business owners do not frequently have this kind of work done, so it can be difficult to know where to start when it comes to finding Broomfield electrical contractors who are reputable, experienced, friendly, and affordable. Fortunately for those who have stumbled across this website, there is truly no better place to turn to in the area of Broomfield for the best electrical work around.
Experienced Broomfield Electrical Contractors
Our Brookfield electrical contractors can get any job done, regardless of what electrical work is needed and the size of the job. We specialize in replacing existing electrical systems, and even a complete Broom electrical system replacement and new electrical installation in Broomfield. Furthermore, we can diagnose and repair any electrical problems in homes or businesses quickly and for the hands down best prices around. It is imperative that you call a Broomfield electrician immediately when you are in need of an experienced electrician in Broomfield.
Call Now For Electrical Repair in Broomfield
Our Broomfield electricians are fully trained, licensed, and insured. Customers save time and money by choosing a Brothers electrician in Broomfield because we provide the peace of mind knowing that the job has been done correctly and will last for a long time to come, that's the Brothers guarantee! Hire professional electricians in Broomfield today, we are a reputable and professional company that is located right in your neighborhood. By hiring an electrician in Broomfield, it is possible to get the absolute best electrical work at a fair price. Here at Brothers, we stand behind our work with pride, contact us today if you think you need an electrician in the Denver area or Broomfield and we will schedule an appointment to get a professional Broomfield electrician to your home or business.