Westminster Sprinklers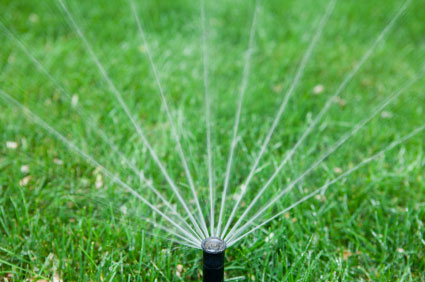 In Westminster, Brothers Plumbing, Heating & Electric is a renowned plumbing service and repair company in Denver. The company has been in business for over 30 years, serving the entire metro Denver area. Through our wide experience of repairing sprinklers in Westminster, we understand what is good for our customers. The work of fitting sprinklers in Westminster, require expertly trained technicians, who understand the reality that families and homes deserve only the best service guarantees. For this reason, our sprinkle technicians are always ready to asses, test and perform repairs to any Westminster sprinkler systems that are out of service, in good time. Since 1980, the company has continued to maintain and practice strong work ethics; something which has seen it grow in reach and in stature.
Professional Westminster Sprinkler Repair Is Our Focus
Our workers are equipped with uniforms and specialized equipment's to ensure that the process of sprinkler services in Westminster goes down smooth. Homeowners will be glad to know that our technicians in Westminster are also trained to undertake an array of other home maintenance and improvement services. These services include extensive electric works and property repair services. Westminster sprinkler repair services are performed by our technicians according to the laid down work parameters or guidelines. The guidelines include verifying the background of the problem and finding out the most plausible solution.
Get Your Westminster Sprinkler Systems Checked
To stay competitive in Westminster sprinklers service delivery, Brothers Plumbing, Heating & Electric trains its plumbing technicians to offer great service in order to guarantee customer satisfaction. Brothers Plumbing, Heating & Electric technicians are experts in sprinkler services, turning on sprinkler controllers and timers and performing home repair works. Our company is also in a position to supply any requested Westminster sprinklers and accessories. Our dedicated team of technicians will see to it that your lawns are kept green and painted to add beauty to your home, irrespective of the season.
We Provide Hassle Free Sprinkler Services In Westminster
Our assortment of Westminster sprinkler systems are checked for both reliability and quality. For example, when we undertake sprinkler services in Westminster, critical sprinkler equipment such as rainfall sensors, backflow preventers, vacuum breather and timers are first inspected before they are tested and put to work.
We Can Assist You With Any Westminster Sprinkler Repair Jobs
Our Mission at Bothers Plumbing, Heating & Electric is to provide our customers, a prompt and professional service. You can contact our company today, for any Westminster sprinkler repair or plumbing work and we will guarantee you 100% work satisfaction.