Aurora AC Repair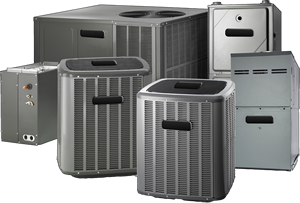 Aurora residents know that there is no denying the importance of a proper operating air conditioning system in the home or place of business. The comfort of a home is greatly affected by the temperature of the air inside it, especially during the colder and warmer seasons. Here at, Brothers Plumbing Heating and Electric, you can acquire the Aurora ac repair or Aurora A/C replacement services you need at a price you can easily afford. To learn more about our cooling services in general, click HERE.
We Are Experts When It Comes To AC Repair In Aurora
When comparing our ac repair services in Aurora with those of other like companies in the area, you will quickly discover that we have one of the best reputations in the industry. Our technicians have earned this reputation as the local knowledgeable experts when it comes to our Aurora air conditioning installation and repair and all related tasks. We have earned his reputation by working with each client individually on a personal level. We help everyone to decide which service or AC unit is perfect for them. We treat every job with the same level of detail and importance, no matter how big or small. This ensures that each individual customer is getting the ideal service and the right cost for them. We are fast and prompt, and make sure our services exceed all expectations.
Services For Your Air Conditioning In Aurora Are Always Just A Phone Call Away
Service for air conditioning in Aurora is easy with our state of the art services. It doesn't matter how old or out of date your currently installed system is. Our experienced and trained technicians can repair any major system, or even assist you in upgrading and installing a new, better functioning, and more energy efficient system; which can help save you money on your monthly bill and keep your home cold. We also specialize in Aurora air conditioning repair, replacement, and installation so you don't have to complete such tasks on your own. We can do this whether they are mounted in walls or installed in windows. Our Aurora AC repair team can also provide all sealants needed.
Aurora AC Compressor Repair Services
The compressor in your air conditioning system is probably the most important part. It takes gaseous refrigerant and compresses it back to liquid form. Without it, your air conditioning system would never work. There are several signs that point toward you needing AC compressor repair in Aurora. Those signs include:
Warmer air than usual while your AC is running
Grinding, clicking, thumping, or ticking noises coming from your air conditioner
Oil leaks coming from the unit (usually brownish-black in color)
If you are experiencing any of those signs, then it is time to contact us here at Brothers Plumbing, Heating & Electric for reliable AC compressor repair in Aurora.
Quality Aurora AC Repair And More
No matter what type of Aurora ac repair service you may need, our staff here at Brothers Plumbing Heating and Electric are more than capable of correcting any issues or installation needs you have. We have years of proven experience when it comes to bothAurora air conditioning service and ac repair. Additionally, it should be noted that when it comes to cost concerning air conditioning replacement in Aurora or AC repair, you will be more than pleased to discover that we offer some of the most competitive prices you are likely to come across during your search for the best service providers in the area. Our Aurora ac repair team understands the importance of savings and we go out of our way to ensure each of our clients get the professional services they require while at the same time saving themselves money. To learn more about how you can save money with Aurora AC repair, click HERE.