The Boulder AC Repair Experts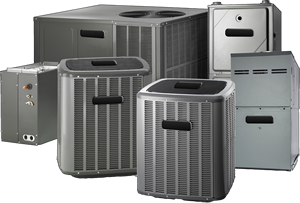 Our Boulder air conditioning team conducts business with a level of pride that's reflected in our quality workmanship. Brothers Plumbing Heating and Electric helps put a stop to seasonal distress due to poor heating and cooling. We guarantee the fastest and highest level of Boulder AC repair and replacement and we proudly stand by all the work we have done. If you are suffering from a malfunctioning or nonexistent air conditioner, then give us a call straight away. We're always standing by to help.

Our team of Boulder AC repair experts is always just a call or a CLICK away. Get in touch with our team of cooling professionals today.
Providing AC Repair In Boulder Extends Our Excellent Reputation
Allow us to come to your home, arriving promptly and with all due courtesy, and one of our technicians will quickly set to work; fulfilling our promise of providing AC repair work in Boulder that will extend our reputation for quality work and quality service. Take a tour of our provided services, and learn of our expertise in Boulder air conditioning services.
Air Conditioning In Boulder Is The Solution
Brothers Plumbing Heating and Electric is a premiere Boulder air conditioning agency as well as a top-notch AC repair solution for all of our customer's heating and cooling needs. Each one of our technicians is experienced and trained with all the knowledge and skills that allow them to perform Boulder air conditioning installation and repair without any hassle or issues. This dedication and skill have earned us the reputation as being one of the best air conditioning replacement companies in Boulder and the surrounding areas.
When is it Time for an AC Compressor Repair in Boulder?
AC compressors are extremely vital components of your air conditioning system. If they fail, your whole system goes with it. Here at Brothers, we pride ourselves on being the go-to team of air conditioning technicians for all things Boulder AC compressor repair. If your air conditioning system is showing any of the following signs, then it is time to contact our Boulder AC compressor repair professionals:
Clicking, thumping, ticking, or grinding noises coming from the unit
Oil leaks (brownish-black colored viscous liquid)
Warmer air than usual when the air conditioning system is running
Customer Satisfaction Is The Goal Of Our Boulder A/C Replacement Company
The happiness and satisfaction of our customers is valued more to us than all else. A happy customer means we have performed everything correctly, and that is important to us. Brothers Plumbing Heating and Electric are only interested in being recognized as a leading authority in air conditioning in Boulder, in never faltering until the job is done, the work area is clean, and the air conditioning is running smoothly, managing household environmental control with fluid efficiency.
An AC Repair In Boulder Is In Good Hands
At Brothers Heating and Electric, we schedule appointments with a professional attitude and a friendly manner that's designed to set our customers at ease. We arrive at all properties fully equipped with the most advanced tools to perform any Boulder air conditioning installation correctly. This thorough dedication to our craft shows in the quality of every job that we do. Boulder AC repair is our business, and it's a service routed in benefits that ensure our clients keep coming back to us for their Boulder air conditioning requirements. Call our Boulder air conditioning team at (303) 468-2294 and talk to our support line to set up an appointment today.

Learn more about Boulder AC repair by clicking HERE today!