Littleton Electricians

Most assume Littleton electricians serve the main purpose of providing assistance when minor electrical problems arise. But, the electricians here at Brothers Plumbing, Heating, Air & Electric also help prevent electrical fires that could seriously damage your home and threaten those inside of it. So, don't hesitate! Contact our team of Littleton electricians at 303-468-2294 right away! Or, if you'd rather, and your electrical problem isn't an emergency, then feel free to stop by and visit our electricians at 12249 Pennsylvania St., Thornton, CO 80241.
Littleton Electrical Contractors That Are Straight To The Point
An experienced electrician in Littleton will be quick to point out that old electrical jobs can cause problems. Littleton electrical contractors often have to rewire old homes to replace the troubles present in an old system. Once the proper repair work has been completed by the Littleton electrician, the safety in your home is greatly improved.
Poor Littleton electrical work can lead to major fires. Once you realize this, you also understand the necessity for having all the electrical work done by a professional. In fact, you may wish to call our Littleton electrical contractors and have a safety inspection performed. Once the defects in the electrical system have been established, a Littleton electrician can go to work on the system and immediately fix any prevalent problems.
Our Littleton Electrical Services
Here at Brothers Plumbing, Heating, Air & Electric we pride ourselves on being a full-service electrical company that offers a wide variety of services. From troubleshooting to wiring repair and electrical panel replacement, our Littleton electrical contractors have you covered. Some of our more popular Littleton electrical services include: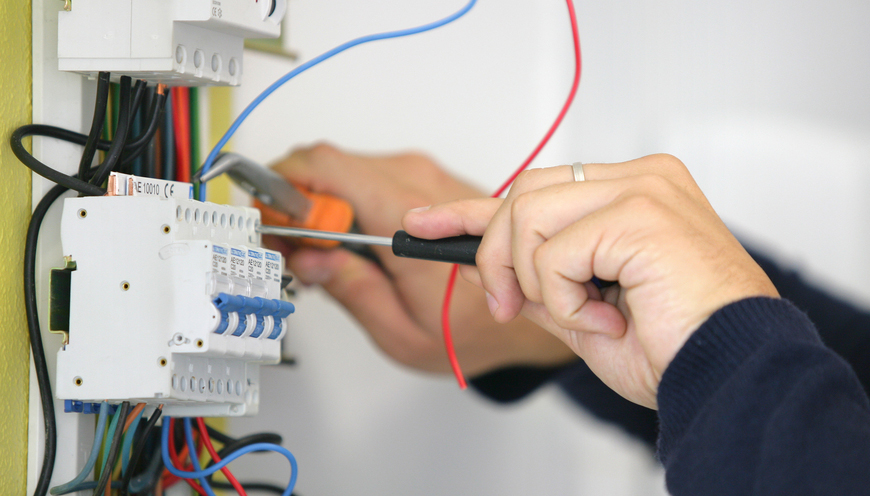 Electrical troubleshooting and wiring repair
Indoor and outdoor lighting installation, repair, and replacement work
Residential and commercial Littleton electrical wiring repair, etc.
Hot tub circuit repair, replacement and installation
Swimming pool pump electrical circuit installation and repair
Electrical panel repair and replacement
Breaker panel repair, replacement, and installation
And more!
We Solve Any Issues Pertaining To Electrical In Littleton Homes
To make sure your safety is not compromised, always look for the signs of problems. Issues pertaining to electrical in Littleton homes are not hard to notice. When fuses continually burn out or lights have a tendency to flicker on and off, something is surely amiss. Electrical contractors in Littleton just might have to install a completely new setup. Hopefully, all these signs indicate a minor problem that Littleton electricians can fix without much trouble. Either way, you want to be sure you know what the extent of the problem is. A proper inspection by an electrician in Littleton is the only means in which the best and most accurate answer can be arrived at.
Fast and Affordable Hot Tub Circuit Work
Upgrading your home or business with a hot tub? Well, our team of Littleton electricians can help! There are basically 2 different options for hot tub heating mechanisms; gas and electric. While gas hot tubs are efficient, not everyone has access to natural gas or propane. Electrical hot tubs are the most common workaround for a lack of gas access. At Brothers Plumbing, Heating, Air & Electric, we specialize in hot tub circuit installation and repair. Don't handle this complicated and dangerous electrical work on your own. Always call a professional Littleton electrician. When it comes to hot tub circuits, we are the go-to service company in Littleton.
Littleton Breaker Panel Repair, Replacement, and Installation
A breaker panel is a junction box where most (if not all) of the circuits in your building terminate at a breaker. Breakers cut current to a circuit to prevent damaging your components or setting your building on fire. Since these are exceptionally high-current devices, we recommend calling in our team of Littleton breaker panel repair professionals to do any kind of repair or replacement work on any of your home/business' breaker panels.
The Difference Between Fuse Panels and Breaker Panels in Littleton
Breaker panels are much more common devices, but if your home or business is older or requires more power, then you may have a fuse panel instead of a breaker panel. Fuse panels differ in one key way. Fuse panels use a fuse that instantaneously cuts a circuit in two if there is any kind of severe power fluctuation. If a fuse experiences too much current, it will break and cut the circuit. When fuses break a circuit, they need to be replaced. They will no longer work. Breaker panels, however, are resettable with the flip of a switch.
Littleton Electrical Work Can Be Quickly Fixed By Our Experts
Problems with your electrical system should never be dismissed. The risks of an electrical fire come with far too grave consequences to be so dismissive. Thankfully, skilled electrical contractors in Littleton can get to the root of the problem and fix things quickly. Even if the work is not done quickly, at least you know electrical in Littleton work is being done and the old problems do not remain.
Hire Professionals Electrical Contractors In Littleton Today
Need Littleton electrical work of any kind? Well, then you're in the rigt place. The experts here at Brothers Plumbing, Heating, Air & Electric are always standing by to help you with anything from breaker panel repair to electrical troubleshooting and hot tub circuit installation in Littleton. So, what are you waiting for? Our team of Littleton electrical contractors is always standing by to help you with any and all your electrical problems. Call us 303-468-2294 at today!